Registration Payments Now Due
---
---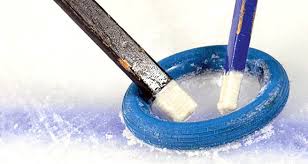 ---
Registration fees are now due for the 2022-2023 season. We have multiple options available. Please select the one that fits best for you.
Acceptable forms of payment - Cheque payable to 'Goderich Ringette' or EFT to goderichringette@gmail.com.
If paying by cheque, please drop off at 86 Toronto Street or give them to Julia Fuller at the arena on Sunday, Oct 2nd between 12-3 PM.
If paying by EFT, include in the notes section who you are paying for and what team they play on.
Options.
Pay the full season in 1 payment by Oct 1st.
Split the payment into 2 equal payments - first payment Oct 1st and 2nd payment Dec 1st.
6 equal payments - due dates - Sept 30/Oct 31/Nov 30/Jan 31/Feb 28/Mar 31
How to find your amount owing.
Log into your ramp registration account Goderich Ringette Ramp Registration, click on Pay Outstanding Balances and you will see the amount owing under your player(s) name. This amount represents the total amount due based on when you registered (i.e. early bird discount, new player fee etc...) less the Ringette Ontario fees paid when you registered your player for the season.
If you have any questions about the amount owing, please reach out Jenni Arthur or Brian Hesse. Their contact info is available in the 'Contact Us' menu.